WELCOME TO OUR SITE

Retha's Kitchens

was established in 2001 and since then

strives to provide a professional service to meet our client's needs.

Once being part of a franchise "Eazy Way Kitchens", we saw a potential need to start our own company to cater for the growing market In our industry. Under management of Cassie Schoeman, Derik Veldman and Gareth Paterson, our clientele expanded from just private dwellings to cluster projects consisting of housing for the masses in various Estates across Pretoria and Johannesburg and even as far as Rustenburg and Vryheid
Different materials such as Wrappe, Melamine and Veneer are options to furnish your kitchen, built-in-cupboards, bar or vanity complimented with

either Formica,

granite or Caesarstone as a counter top and a huge range of handles to choose from to complete your desired project.

Please see our Gallery for samples of our kitchens, vanities, built-in cupboards, granite, ceaserstone, wrappe and melamine.

THE PROTECTION OF PERSONAL INFORMATION ACT, POPI


The POPI Act which commences on 1 July 2021, requires us to inform our customers that we are currently and will in future collect, process, retain and delete, destroy or de-identify such personal information in the prescribed manner, in order to pursue ONLY the legitimate interests of Retha's Kitchens CC.

We hereby confirm our commitment to protect all information collected and the data subjects' privacy by ensuring that their personal information is used appropriately, transparently, securely and in accordance with applicable laws, regulations and Codes of Conduct.

The POPI Act is important because it protects individuals and companies by preventing any harm to come to them through the mishandling or misuse of the personal information. Every person is affected by the POPI Act as it strengthens every citizen's right to privacy.

Retha's Kitchens CC will collect personal information of customers in effect to the purpose of providing services/products delivered which also includes financial transactions to be concluded. In terms of the POPI Act, personal information may only be processed if, given the purpose for which it is processed, it is adequate, relevant and not excessive.

This purpose is not limited to but may include;
- Administrative processing
- Fund's collection
- Confirming, verifying and updating customer details
- For the detection and prevention of fraud, crime or other malpractices
- Compliance with the National Credit Act and all legal and regulatory requirements
- For audit and record keeping

We shall not disclose personal information to any third-party service provider unless it is our duty or right to disclose in terms of, applicable legal legislation, or where it may be deemed necessary in order to protect Retha's Kitchens CC's rights.

We will, in accordance with the POPI Act, review our security controls, processes and policies regularly to ensure all personal information is secure.

Sincerely, The Members: Retha's Kitchens CC

CLICK HERE TO DOWNLOAD A COPY OF OUR POPI ACT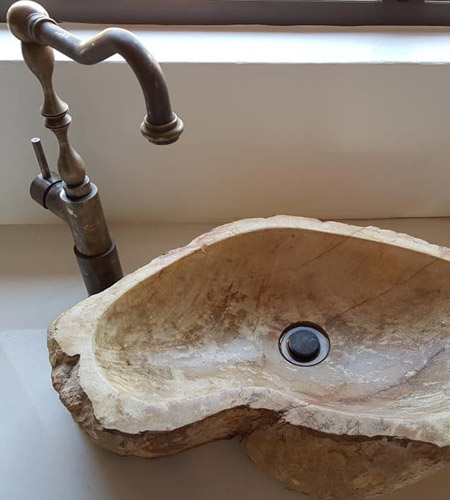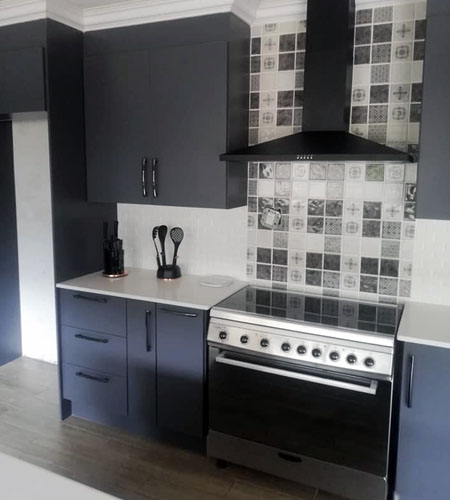 WELCOME TO OUR SITE

Retha's Kitchens
was established in 2001 and since then
strives to provide a professional service to meet our client's needs.
Once being part of a franchise "Eazy Way Kitchens", we saw a potential need to start our own company to cater for the growing market In our industry. Under management of Cassie Schoeman, Derik Veldman and Gareth Paterson, our clientele expanded from just private dwellings to cluster projects consisting of housing for the masses in various Estates across Pretoria and Johannesburg and even as far as Rustenburg and Vryheid
WHO WE ARE
Different materials such as Wrappe, Melamine and Veneer are options to furnish your kitchen, built-in-cupboards, bar or vanity complimented with
either Formica, granite or Caesarstone as a counter top and a huge range of handles to choose from to complete your desired project.
Please see our Gallery for samples of our kitchens, vanities, built-in cupboards, granite, ceaserstone, wrappe and melamine.
THE PROTECTION OF PERSONAL INFORMATION ACT, POPI

The POPI Act which commences on 1 July 2021, requires us to inform our customers that we are currently and will in future collect, process, retain and delete, destroy or de-identify such personal information in the prescribed manner, in order to pursue ONLY the legitimate interests of Retha's Kitchens CC.
We hereby confirm our commitment to protect all information collected and the data subjects' privacy by ensuring that their personal information is used appropriately, transparently, securely and in accordance with applicable laws, regulations and Codes of Conduct.
The POPI Act is important because it protects individuals and companies by preventing any harm to come to them through the mishandling or misuse of the personal information. Every person is affected by the POPI Act as it strengthens every citizen's right to privacy.
Retha's Kitchens CC will collect personal information of customers in effect to the purpose of providing services/products delivered which also includes financial transactions to be concluded. In terms of the POPI Act, personal information may only be processed if, given the purpose for which it is processed, it is adequate, relevant and not excessive.
This purpose is not limited to but may include;
- Administrative processing
- Fund's collection
- Confirming, verifying and updating customer details
- For the detection and prevention of fraud, crime or other malpractices
- Compliance with the National Credit Act and all legal and regulatory requirements
- For audit and record keeping
We shall not disclose personal information to any third-party service provider unless it is our duty or right to disclose in terms of, applicable legal legislation, or where it may be deemed necessary in order to protect Retha's Kitchens CC's rights.
We will, in accordance with the POPI Act, review our security controls, processes and policies regularly to ensure all personal information is secure.
Sincerely, The Members: Retha's Kitchens CC
CLICK HERE TO DOWNLOAD A COPY OF OUR POPI ACT